The Boss that shreds!
Reverse Components Est.2004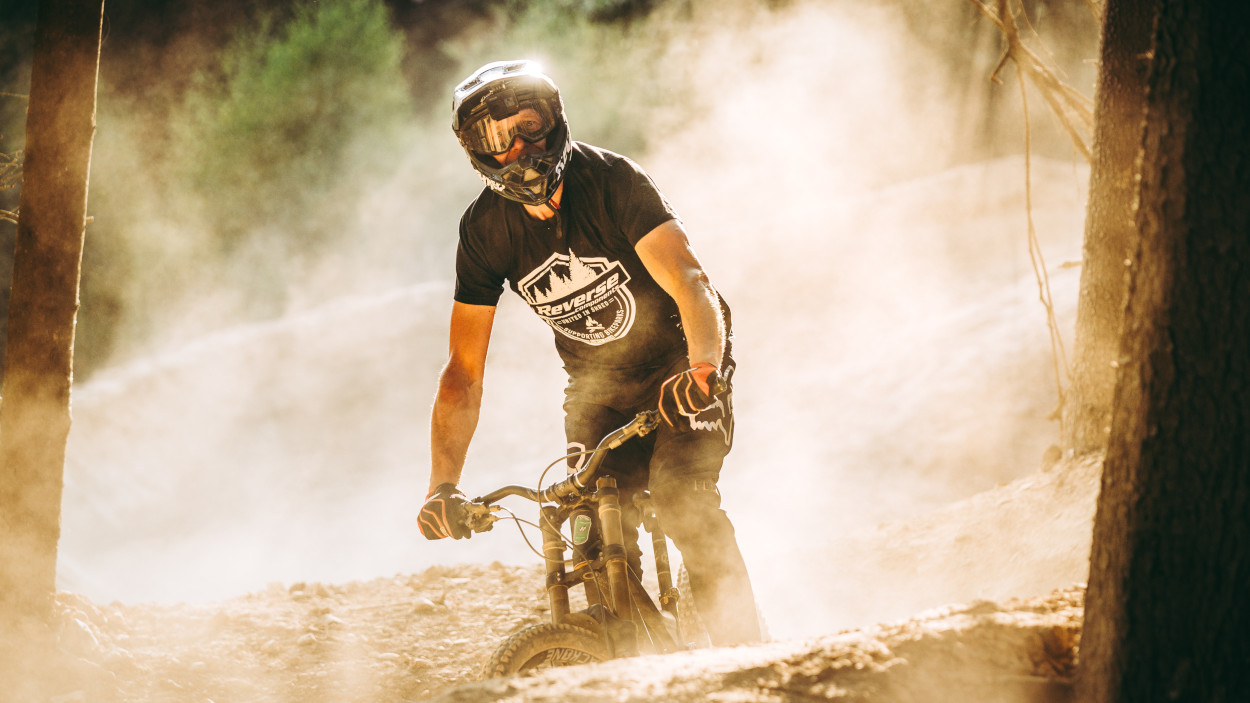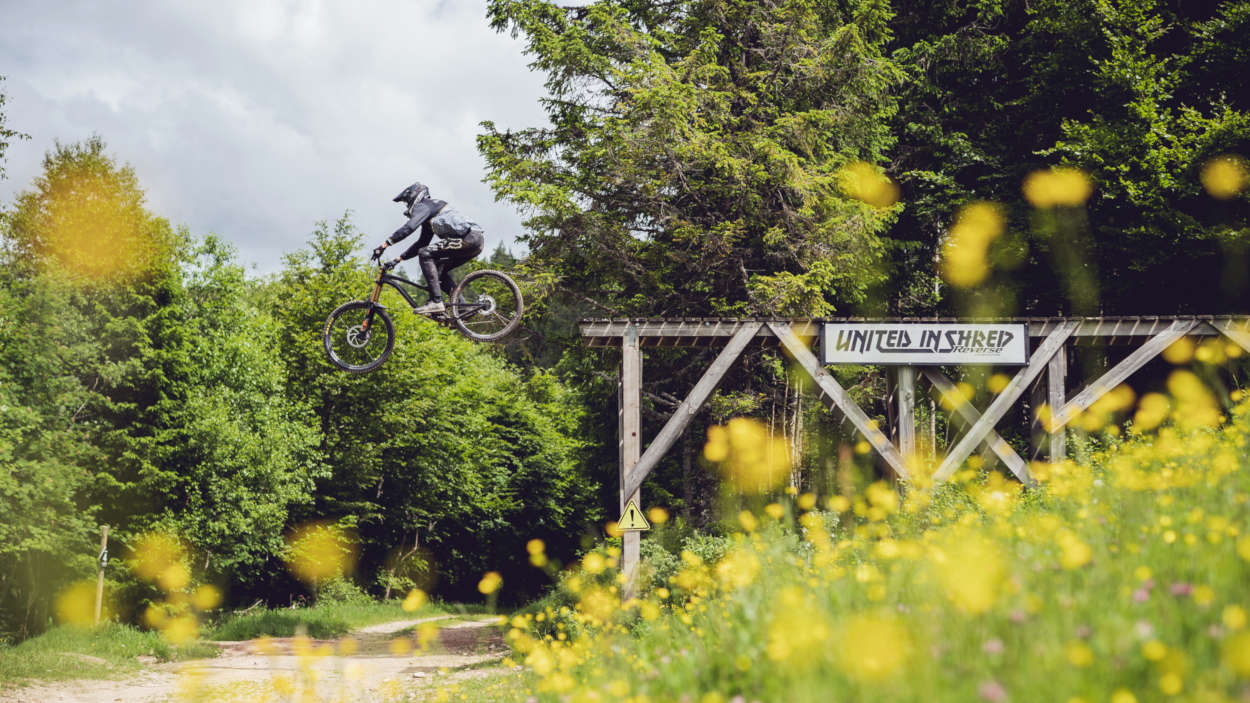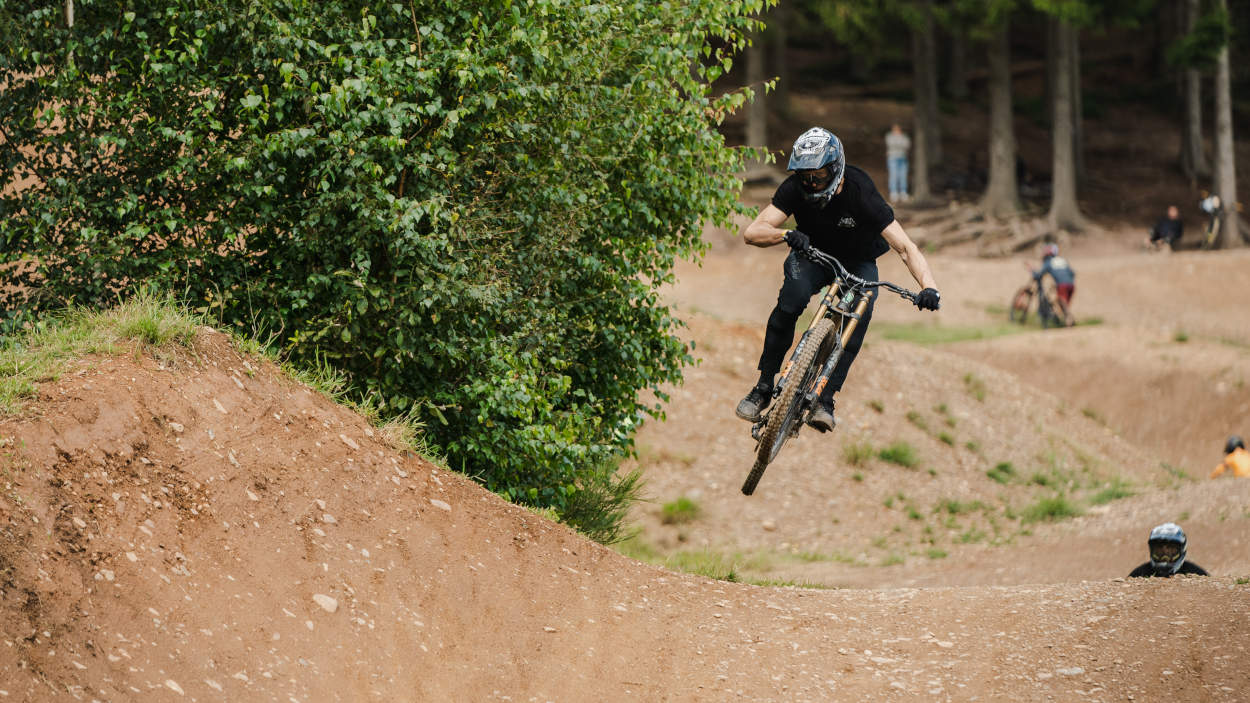 ---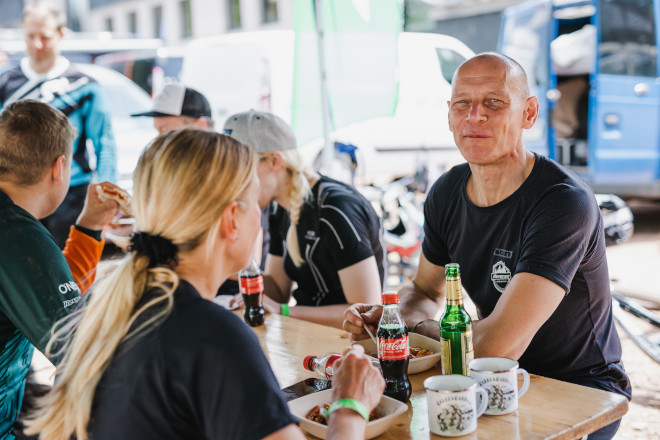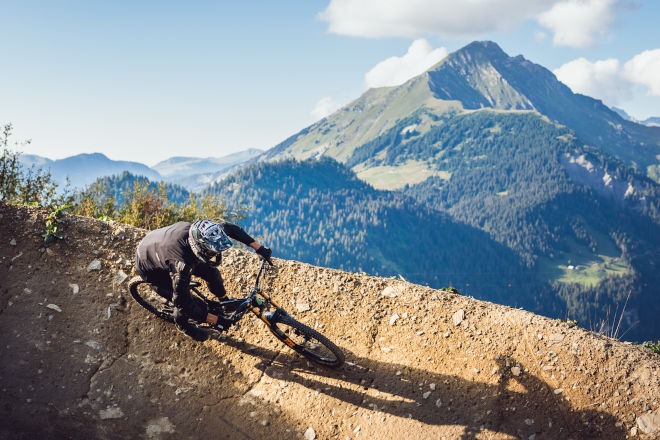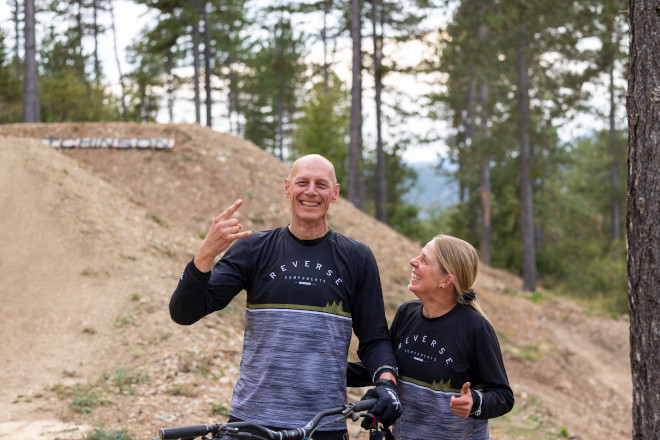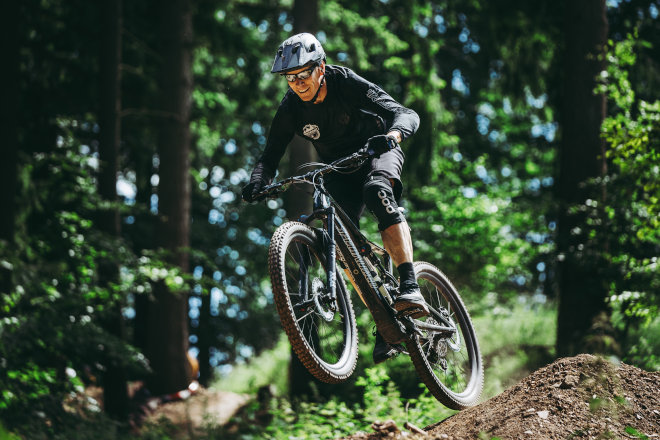 Peter Schmid CEO (DE)
Riding and creating MTB solutions for over 20 years - Peter Schmid began riding Mountainbikes in the early 1990's, when DH riding was first starting to evolve. Starting a bikeshop in 1999 in the classic, gnarly DH venue of Bad Wildbad, running rental bikes and working with the first DH race teams. On these rooty, steep mountain sides; Solid Bikes was born. A gravity focused bike company with innovative designs ahead of the times, such as gearboxes, dual-disc brake setups – engineered for unbeatable durability.
Peter's love for riding combined with a desire to improve the performance of the bikes he rode, pushing innovation in new products, led to the formation of Reverse Components in 2004. Peter designed the World's first Direct Mount DH stem with multiple mounting points back in 1998, and is still stoked to create new solutions to improve bike performance to this day.
The fuel for the fire is riding, and with his wife Heike, they ride nearly every weekend and vacation at Bikeparks and Enduro locations around Europe and beyond. Meeting friends, riders, builders and people behind the scene in these incredible locations led to the formation of #unitedinshred, our philosophy and bikepark and team rider support programme, to help these inspirational people & places grow, to support new trails and the riders that make the scene develop.
Apart from riding, Peter has a passion for the outdoors, a nice beer, looking after his pet turtles Bert & Ernie and spending time with his goddaughters Sophia and Emily.
#unitedinshred